Secure Self Storage
Storage for Furniture, Bikes, Cars, Caravans and more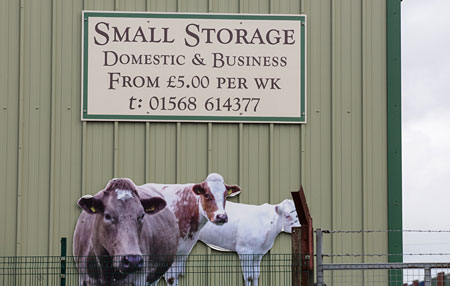 At Leominster Properties we are able to offer secure self storage in a range of units from 5ft x 8ft upwards on a weekly basis costing from £50 per month. We have enclosed boxes for people with smaller quantities or large units for garden furniture which you do not wish to have in your home. Classic cars, motorbikes or caravans can also be stored in our units.
We are able to offer archive storage for offices and businesses that they can access during office hours and know it is in a ventilated space.
Small storage is the perfect solution if you are moving house or need more space in your home. You can store your items for as little as a week and have monitored access Monday to Saturday 8:30am until 5pm.
Please contact us via our contacts page or go directly to Hintons Country and Garden, Worcester Road, Leominster, HR6 8TN. Tel 01568 614 377 where you can have a tour of the safe secure storage units available.
Once you have decided to take a storage unit, you will need to pay the first months rent in advance and then pay monthly. You will also need to insure the contents of your storage.