The Lion Ballroom
Beautiful venue for parties, concerts, weddings, functions and fares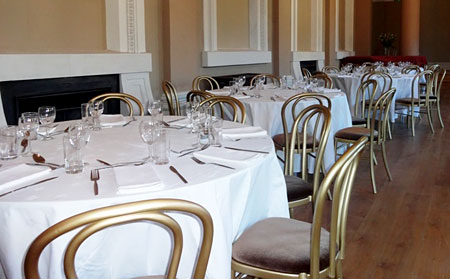 This beautiful historic venue is situated in the centre of Leominster off Broad Street. It has plenty of parking, disabled access, WiFi, a lift, and a kitchen making it the perfect location for any private function, party or community event.
The Lion Ballroom is an exciting space which you can book for private parties, weddings, wedding receptions, teenage disco/parties, children's parties, concerts and much more.
We can either organise your event including catering and entertainment, or you can organise your own function and hire the venue.
Upcoming Events
Over the year there will be a range of events taking place at The Lion Ballroom for you to come and enjoy, from h.Art in September, wedding fares, workshops, Christmas fares, wreath making and supper clubs to name a few.
Look on our Lion Ballroom Facebook page to find out what is going on and keep up to date.
Please contact us on our contacts page if you are interested in booking our venue.